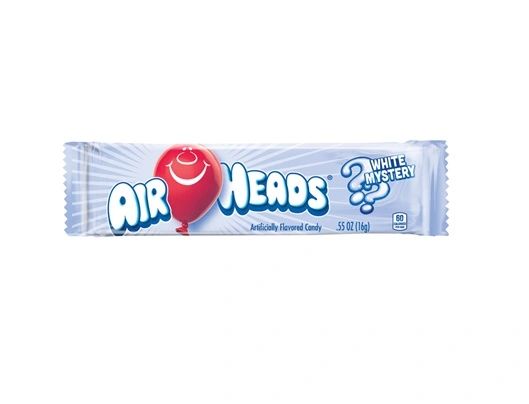 Airheads - Mystery 4ct
White Mystery Airheads are tangy and chewy. See if you can taste the mystery flavor yourself by unlocking the delicious secrets hidden inside these chewy yumminess Not quite like taffy, Airheads are described as being less sticky, chewier and smoother than traditional taffy.

4 - .55oz wrapped Airheads Candy Bars.
Usually ships 24 - 72 hours